Keep your team on the same board, much like playing a multiplayer game.
By using our mobile app, you can easily flip through your goals while on-the-go.
Check status, communicate to colleagues, and move through the plan.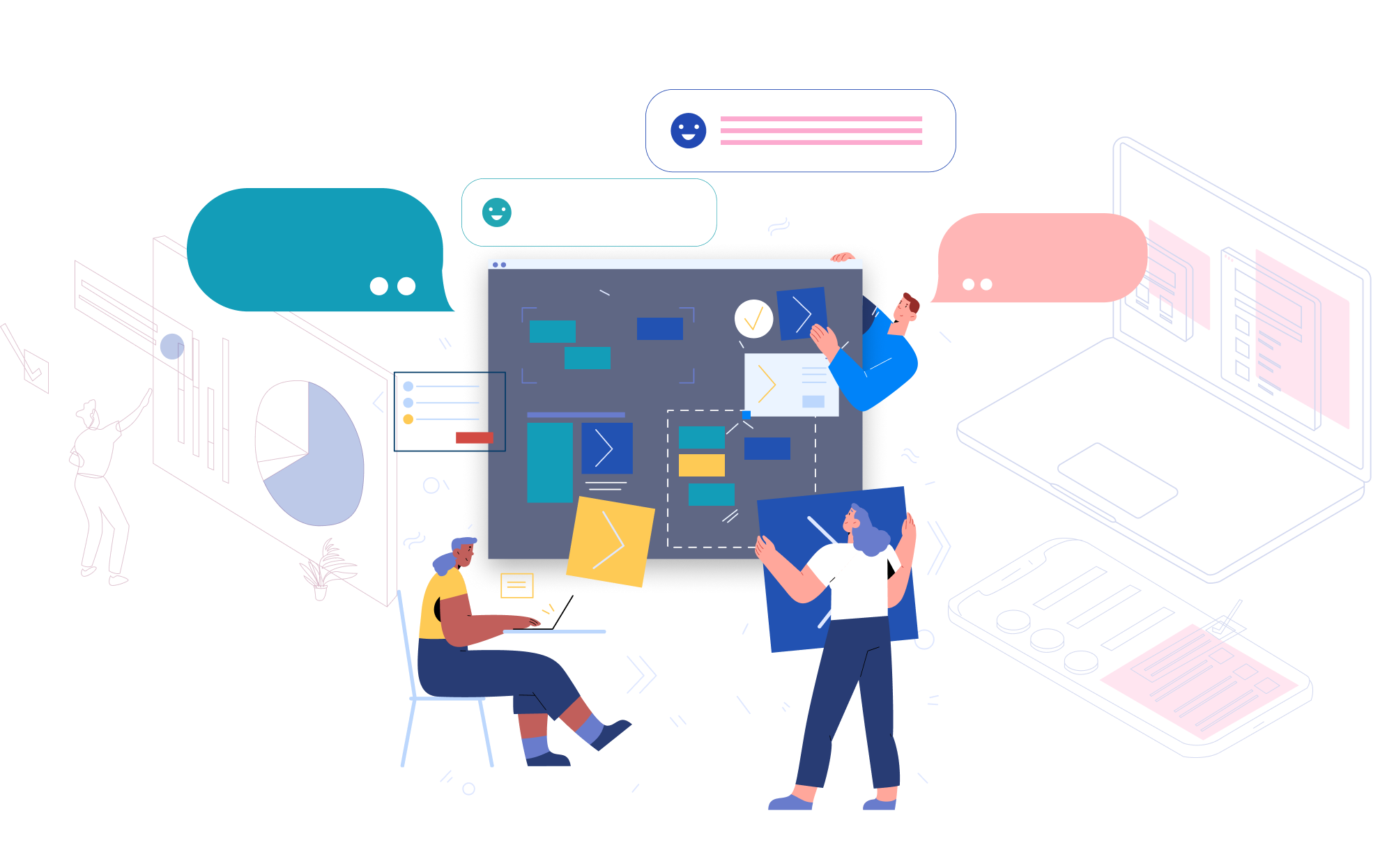 All your goals in one view
Zoom out and evaluate together what's happened along the visual journey until now.
Re-use best practices
Use lego-like capabilities blocks so your organization can quickly build efficient processes, modify ways of working, and reshape the organization.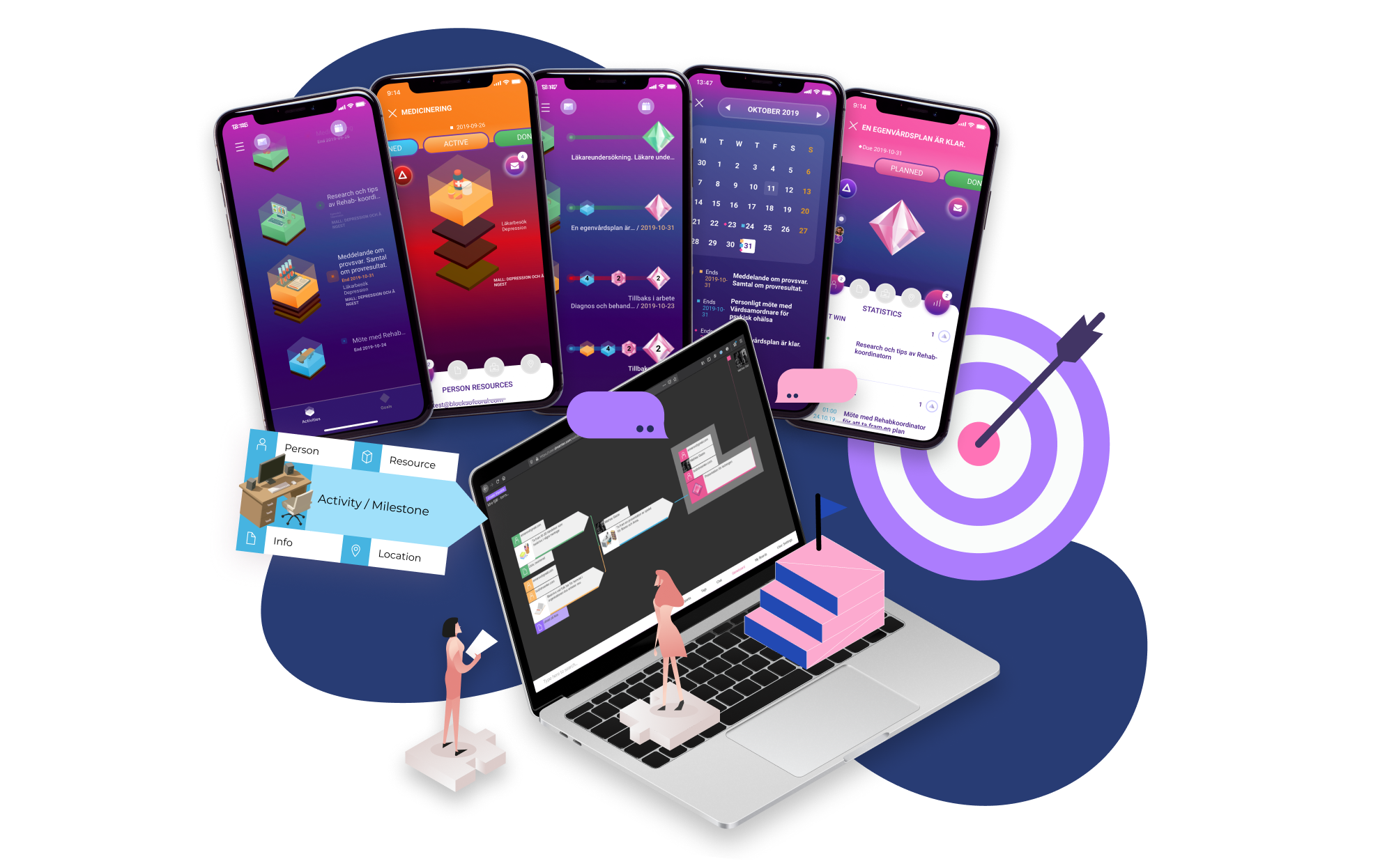 Desktop and mobile, working together
Create as many boards as you like.
See your fellow co-workers in realtime as avatars on the board.
Create activities and goals, and connect them into visual journeys. Add details and group activities.
Contextually chat with other users to discuss activities.
Zoom out for an overview, zoom in for details.
See who is doing what in your team.
Change status, add warnings and request resources.
Copy, paste and save patterns of activities and processes in order to reuse best practice.
View all activities across all boards in one list.
See all your goals in all your workflows in one convenient view.
View statistics and progress toward all goals.
Contextually chat with other users to discuss activities.
Quick-change the status of an activity so that others can see what you are working on and what you have completed.
Edit existing activities and add details.
View all activities and goals in a calendar view.
Note — The Dreamler mobile app is not a stand-alone application. It is meant to be used in conjunction with the desktop software to build workflows and collaborate with your team.